Review from Tipton St. John's Panto Society
As is easily seen from the excellently produced programme this is a real family show with several families represented by more than one generation and the content of the show being family entertainment at its best.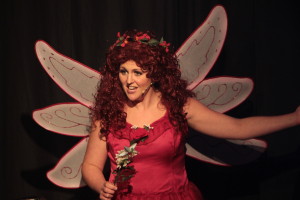 Isobel Court as Fairy Flora guided us expertly through the traditional story and the opening behind the gauze was most effective as was the exuberance of the youngsters in the opening chorus making a lovely bright start.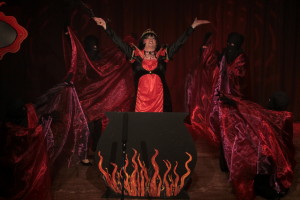 Tracy Adams as the evil Queen soon got us booing and hissing-a really wicked performance!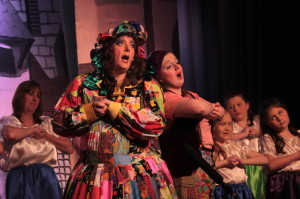 Although it broke with tradition, having a female Muddles and Dame and a male principal boy worked well and Kim Foss did a great job as Clara the Cook.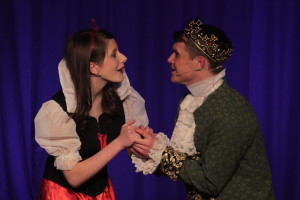 Matt Milum`s Prince Valiant was a good foil to the lovely Susie as Snow White and their duet "I See the Light" was delightful.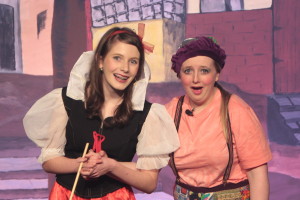 Beth was a real star as Muddles, quite a difficult thing for a girl to bring off but she had us in fits with her clowning and facial expressions. An excellent singer too-no end to her talents!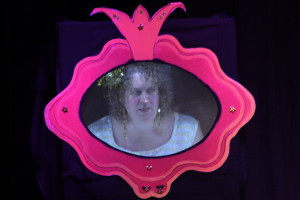 The Mirror was most impressive and looked really magical-well done Gail Foss and the stage crew.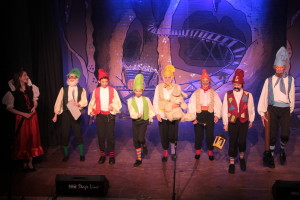 We loved the dwarfs, even the giant one and there is certainly a lot of talent among the young ones-not forgetting one Daffy and her teddy.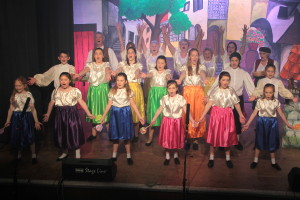 Solos, duets and Chorus numbers were well sung and choreographed and the orchestra to be congratulated on their performance although they were a little loud for some of the solos. We much admire your choice of modern music and its execution is always good.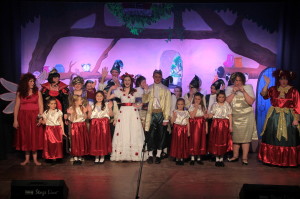 The costumes (especially for the dame) and scenery were excellent but we missed a change of backdrop for the finale.
Although there were a few first night prompts they were well covered and the pace was good. In fact the whole production was of the very high standard we have come to expect at Pinhoe. Congratulations to the three directors.